Returning something from outside the U.S.? Click here to read more about International Returns.
For domestic orders, to initiate a return with us go to returns.oiselle.com. Enter your Order Number and shipping Zip code to open up the order you are returning.
You'll then be prompted to select the product you want to return. After selecting the appropriate reason for the return, check the box for "Return". A grey arrow/Return icon on the product card, confirming your selection.
NOTE: The cards are sensitive, so if you hover your cursor over the same product card, it will continue to ask you to select a reason for the return. To avoid this, move the cursor off of the cards.
Follow those steps for all products that you would like to return, making sure they all show the 'Return' icon in the lower right hand corner of the card.
To finish the return, click on the black bar that says "Click Here to Complete Return" at the bottom of your screen.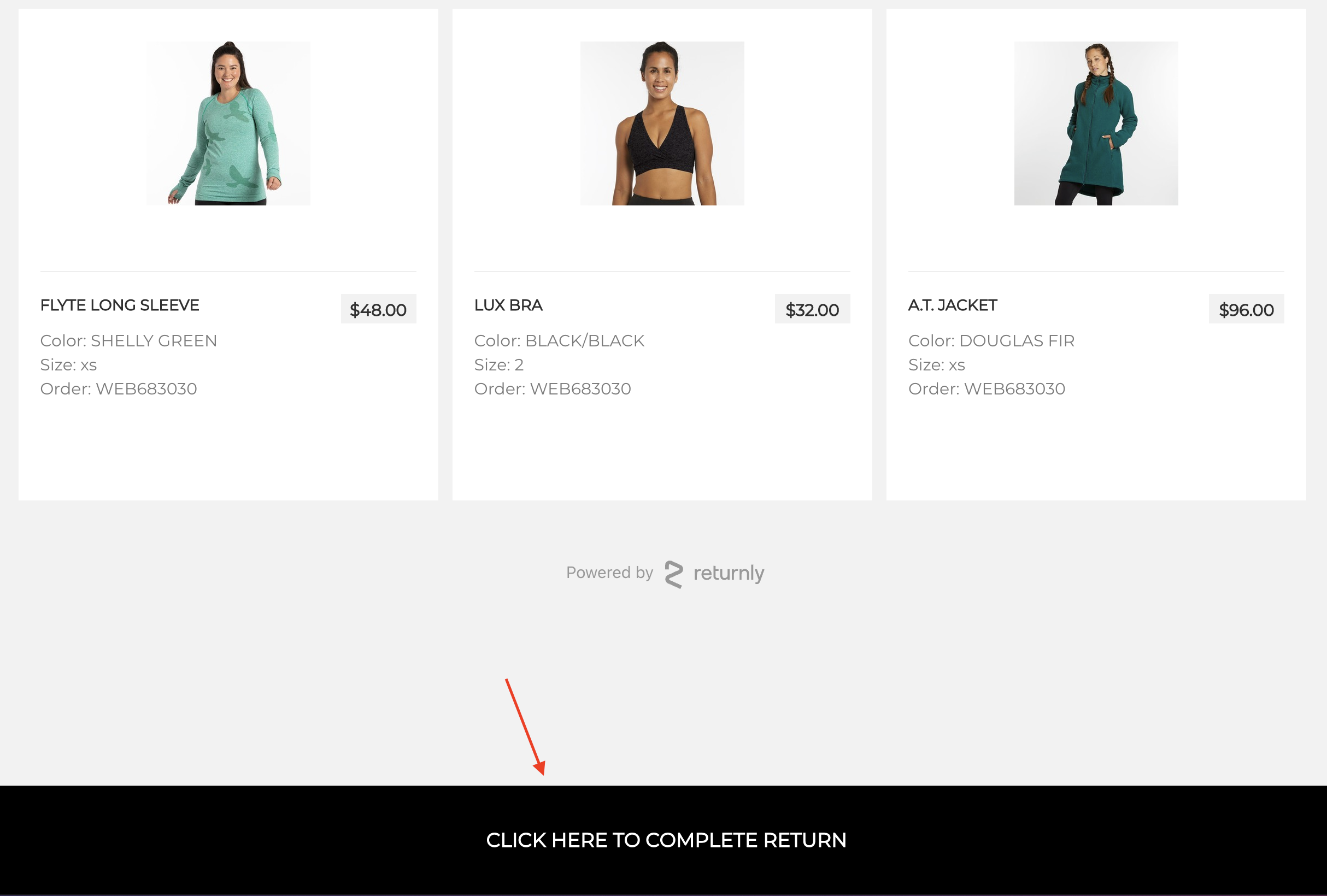 On the final page, you will be presented with your estimated refund, which includes taxes, any discounts that were applied to the product as well as the shipping label fee - calculating your final refund amount. Here you can include any additional comments regarding why you are returning your product before clicking 'Confirm' to submit the return.
Finally, you will be presented with a link to download your prepaid return label to ship the product back to us, along with a return packing slip. This will also be emailed to you for future reference.